UNDER SINK AND COUNTERTOP WATER FILTERS
Our award-winning under sink water filters remove up to 99% of 88 contaminants
to instantly transform ordinary tap water into clean, healthy water.
Goodbye, Contaminants
Get healthy, great-tasting water from every tap in your home by reducing chlorine, taste & odor, sediment, heavy metals, pesticides, VOCs, and more
Nothing Added
With Aquasana, rest easy knowing that no chemicals are added to your water during the filtration process.  
Better Performance & Value
Filter 15x more contaminants and get 20x more capacity than with the leading gravity pitcher filter.
Eco-Friendly
Designed with the environment in mind, our under sink water filters feature minimal disposable parts for reduced plastic waste.
Easy To Use
Our under sink water filters are engineered for straightforward installation and filter replacements, because clean water doesn't have to be complicated.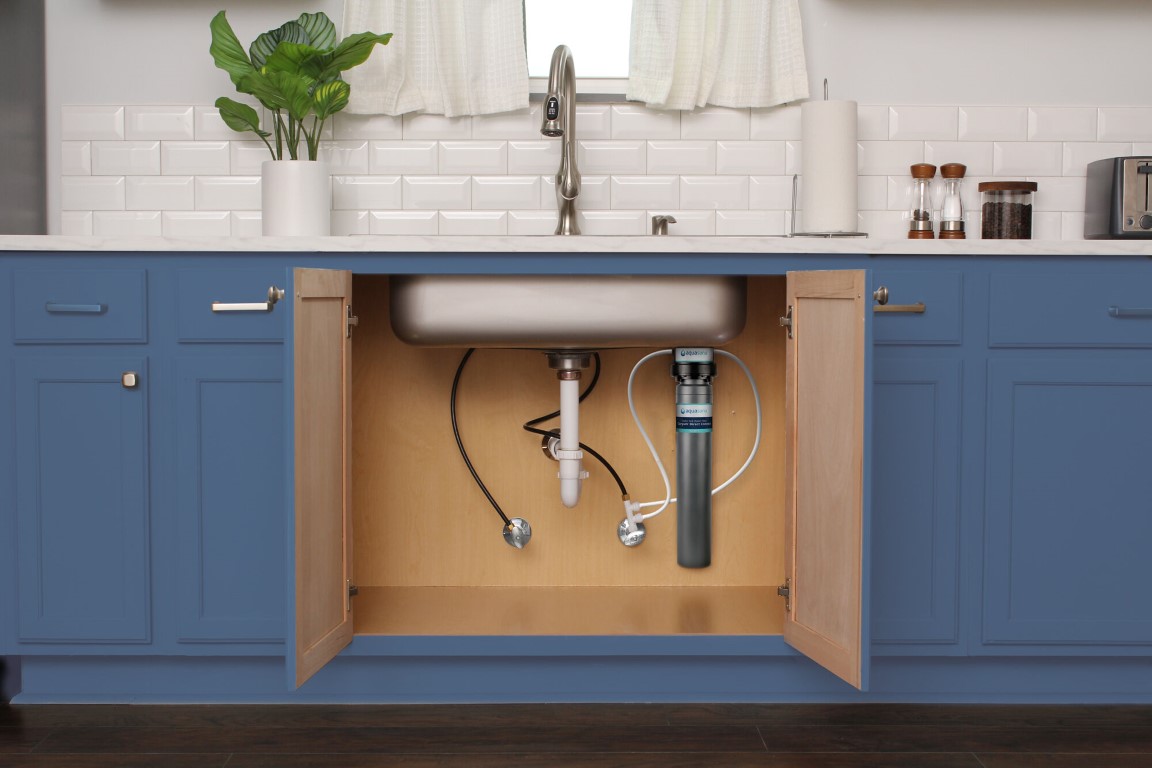 Patented Claryum® Technology = Healthy, Delicious Water
Our independently-certified Claryum® filtration removes the most contaminants while retaining naturally-occurring beneficial minerals to turn ordinary tap water into extraordinary water.
Ion exchange and sub-micron filtration tackle heavy metals like lead and mercury, along with asbestos and cysts.
Activated carbon removes pharmaceuticals, herbicides, pesticides, PFOA/PFAS, VOCs, and more.
Catalytic carbon filters chlorine and chloramines from the water you drink and the air you breathe.
Selective filtration retains healthy minerals like calcium, magnesium, and potassium for purely delicious filtered water.  
Aquasana — an immediate difference in every drop
Industry-leading results for your peace of mind.
No chemicals are added to your water during the filtration process.
15,000+ five-star reviews from customers just like you.
Your feedback drives our product innovation.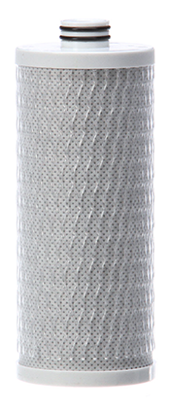 Replace your filters regularly to keep clean, healthy water flowing.
Replace your filters on time, without worry — auto delivered to you, for less.
No contract, 15% discount on replacing filters, expanded guarantee and free delivery. This is Water for Life®.
Water Filters for Healthy, Great-Tasting Water
Under sink water filter systems are a popular way to get healthier, better-tasting water because they remove more contaminants than most pitcher-based options and even bottled water. Additionally, using an under sink filtration system enables you to instantly enjoy clean water straight from the tap without waiting or taking up valuable counter or fridge space.
Clean, healthy water is essential. After all, you use water for so much — from washing produce to watering plants to filling your family's glasses (and Fido's bowl!) at dinner. The majority of municipalities use chemicals such as chlorine and chloramines to treat drinking water for bacteria, but the process can miss other contaminants that may be detrimental to your health. This is why we recommend installing a water filter system under your sink, on your countertop, or for your whole house.
Compared to most pitcher filter systems, Aquasana's under sink water filters reduce 15x more contaminants. In fact, our NSF tested and certified Claryum® filtration technology removes up to 99% of harmful contaminants including mercury, fluoride, lead, asbestos, and others from your tap water.
Choose the Best Water Filter System for Your Home
Aquasana offers several water filtration systems to fit the unique needs of your home and family, and many include a dedicated faucet that dispenses filtered water.
To help determine the best under sink water filter for your home, start by reading your water quality report and consider what level of filtration you'll need to reduce contaminants in your area. Our OptimH2O® Reverse Osmosis + Claryum® offers our most powerful under sink filtration, but we also offer several other under sink water filter systems that are great at reducing contaminants and protecting you and your family's health:
Claryum® 2-Stage : Reduces the presence of 77 harmful contaminants including lead and mercury
Claryum® 3-Stage : Removes up to 99% of lead & 76 other contaminants
Claryum® 3-Stage Max Flow : An upgraded version of the Claryum® 3-Stage, now featuring a 44% faster flow rate and 800 gallons of filter life
Claryum® Direct Connect : An easy to install, fast-flowing water filter that connects directly to your existing faucet and removes up to 99% of 77 harmful contaminants.
All of these water filters are tested and certified to reduce chlorine, chloramines, herbicides, pesticides, pharmaceuticals and more in your tap water
If you prefer a countertop water filter, our systems use NSF certified Claryum® filtration technology proven to remove up to 99% of lead, asbestos, chlorine, chloramines, and 73 other harmful contaminants.  
OptimH2O® Reverse Osmosis + Claryum® Filter
How to Install and Replace Our Under Sink Water Filters
The OptimH2O® Reverse Osmosis + Claryum® Filter stands in a league of its own when it comes to effectively removing water contaminants. This powerful under sink water filter features the only filtration method proven to significantly reduce the presence of 88 harmful contaminants including 95% of fluoride and mercury, 99% of lead and asbestos, and 97% of chlorine along with several other potential tap water hazards.
It should be noted that some other reverse osmosis (RO) systems unintentionally remove healthy minerals, impacting the taste and health benefits of your water. However, Aquasana's remineralization technology restores the pH balance of your water—along with preserving important elements that naturally occur in water like calcium, magnesium, and potassium to ensure your drinking water contains vital minerals, has optimal alkalinity, and tastes great.
Installing our under sink water filters is easy. Each Aquasana under sink water filtration system comes with its own detailed step-by-step installation instructions in addition to a video guide to help simplify the setup process. Replacements are quick and easy, but will vary in frequency depending on use. For more information on how often to replace components within our under sink water filters — check out our under sink and countertop filter replacement page.
If you have additional questions about our under sink water filter systems, installation, replacement, or our products in general—please contact us for customer support.